EGG
Album
2016.03.16 Release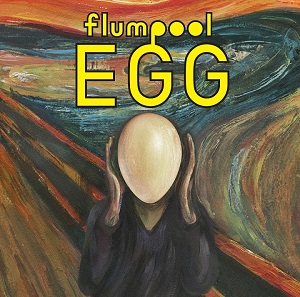 | | |
| --- | --- |
| | 1.Kaihouku |
| | 2.Yoru ha nemurerukai? |
| | 3.World beats |
| | 4.Kyou no chikai |
| | 5.DILEMMA |
| | 6.Zettaizetumei |
| | 7.LINE |
| | 8.Dear my friend |
| | 9.Ubugoe |
| | 10.Toaru hajimari no joukei ~Bookstore on the hill~ |
| | 11.Natsu yo tomenaide ~You're Romantic~ |
| | 12.Rinne |
| | 13.Blue Apple & Red Banana |
| | 14.Ashita kimi ga nakanaiyouni |
【Limited Special Edition (CD + DVD) AZZS-42 ¥3,800 (+tax)】
【Normal Package (CD) AZCS-1051 ¥2,800 (+tax)】

●Contents of the first press limited edition bonus DVD

This is the fourth original full album!
The bonus DVD of the first press limited edition contains [4 bonus footage collections]!
Starting with the latest studio live footage filmed by all four members at the beginning of the year 2016, the DVD contains the live footage from the 2015 summer show in Taiwan, the documentary and live footage of the LIMITED TOUR, which did not make the first press edition of the single "Yoru ha nemurerukai?", as well as the latest music video and behind-the-scene documentary!
This will be an extremely rare footage collection that complies an unprecedented volume of footage!